"One of a kind bridesmaids dresses, in a range of colours and fabrics for bridesmaids of all figures, spread far and wide, "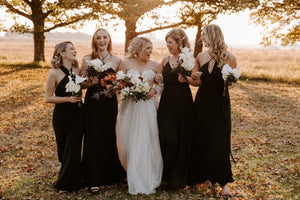 We want to work with you
We have carefully designed a collection of dresses, with the idea that there is something for everyone. However, if you have a specific design in mind for your bridesmaids or special occasion. We would love to make this too! Get in touch on chanelle@chanellewright.com and we will gladly assist.